Normally cats stay relatively clean than other pets. Cats have to be taken care of in different ways in different seasons. If it is a Persian cat, special care has to be taken. Persian cat care in summer is different from the other seasons.
With the help of air conditioning, we can have a cool house & a cool cat. You can even have a water cooler, evaporative cooler and swamp cooler. keep your cat cool in every situation. 
Taking Care of Persian Cats in Summer
Special taking care of the Persian cats will make your lovely feline healthy and joyful. Here you will get some important Persian cat care tips.
Get a Lot of Water for Your Cat
Every animal is advised to drink more and more water regularly than usual in Summer. This is true for cats too. You have to make sure your cat's water bowl is always full of fresh & clean water.
Changing the water a few times in a day to encourage the cat to drink much & stay hydrated. For a large home, keep water bowls in different areas of the house.
In such a way water is within your cat's reachable hand. Besides, leaving some ice cubes in the water bowl keeps the cat's water colder for a long time. Place multiple bowls around the house or on a patio or garden.
This is how it can have access under any circumstances. Cat water fountains are popular these days.
Get Some Cooling Down Home Remedies
You can keep your cat refreshed in summer without much expense. Gently stroke the cat with a damp washcloth. They enjoy moisture on their fur during hot weather.
They appreciate it more when they realize that it can comfort them from the heat. Cats usually wet their own fur when grooming themselves, it is a natural procedure to cool down.
Wrapping a Towel Around a Bottle
When you're out all day long, you can create a homemade AC for your cat. Fill a drinking bottle of water with cold water & leave it in the freezer for all night.
The following morning, wrap the bottle in a clean towel & place it in the cat's favorite place. Don't fill the bottle to the fullest, your cat pops open the bottle by mistake.
Using Fresh Ice
Drop couple of ice cubes into the cat's water bowl before you are out. Fill a small drink bottle with cold water & leave it in the freezer overnight. Wrap the bottle with a towel & put it in the cat's favorite place before you leave for the day.
Don't fill the bottle to the top because water expands as it freezes & it could lead to the bottle opening.
Ensure Shade and Good Air Circulation
Cats enjoy snoozing in the Sun & then return to their spots when they are hot. In fact, it's normal for cats to lie on kitchen & bathroom tiles in summer. Because the surface keeps them cool. Give your cat shade both inside & outside your house.
Closing the curtains & blinds of the rooms your cat typically gets hotter by. The windows of these rooms will let in a cool breeze that is ideal for your cat to rest comfortably.
Using Small Box Fan
Besides switching on the AC, leave a tiny box fan on the floor & near an open window. At the time when a heatwave strikes, put a frozen water bottle in front of the fan. This will decrease the electric bill. 
Higher up the Cat's Bed
Raise its bed for better air circulation for your cat at all times. To do so you can use short-legged plastic frames that are covered in cloth. Your cat can sleep well in the heat in this way. The air passing under its bed will help the cat to stay cool.
Brush the Cat Often
The groomed coat keeps the cat cool in the hot summer months. Certain cats need their fur to protect them from overheating & sunburns. Mostly white & other light-colored breeds. Keep your cat cool by brushing often to remove fur that is loose. A cat with an unmatted coat & untangled is a cooler kitty.
If the cat has long hair, clip them professionally. A lion cut where a cat is left with long fur around their neck, end of their tails & a bit on their legs & feet. The light or white-colored cats have pale skin & can sunburn. Talk to your vet about whether your cat would benefit from a short haircut.
Choose a tummy clip for keeping your pale kitty cool with less danger of sunburn. For long-haired one, wipe the cat down with a damp towel. When the cat discovers that a wipe-down cools them up, they will like to have a wipe down. In this way, cats cool themselves down. 
Concern About Heat Stroke
Cats naturally react to heat by panting. Cats pant quicker to maintain a safe internal heat. Too much panting is one symptom of heatstroke in cats. This can lead to kidney damage & even heart attack. Symptoms like drooling, vomiting, fever & unconsciousness must be taken seriously.
They are more common findings in cats that are overweight, elderly, or suffer from heart & lung disease. If any of these symptoms you face, make sure to contact the nearest animal clinic. No matter hot or cold, the cat should care for all year round.
Using a Shade
Cats enjoy a sunny spot to nap in & then move at the time when they get hotter. Keep some shady places around the house & garden for the cat to get cooler.
Many kitties love the washroom as a cool place for sleeping. Porcelain & ceramic tiles stay cool & the cat will gravitate to that spot.
Always Keep Outdoors Cats Indoor
The cat that stays outside often wants to bring them in to stay cool. They allow you to bring them in & keep them in. Sometimes that might be impossible.
Calm Down Your Cat
A cat that runs around on a hot day can be exhausted & dehydrated easily. Make it relax when outside temperatures are hot. Give it a try. Cats are smart to know they shouldn't race into the house & across the yard.
Security First
At the time of gardening, look for any shed or greenhouses to make sure that your cat hasn't made its way inside. If they feel hot, they will be under sheds & greenhouses that are good places for them to seek shade when their owner is outside.
If it is trapped in one of these places it may dehydrate easily. This also can be applied to a car. If the windows of the car are opened to let the car cool off, you have to make sure to check & make sure your cat hasn't found a place to sleep. Also, check under the seats.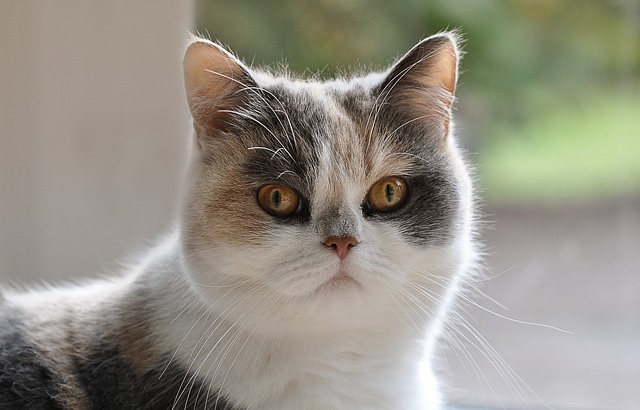 How Can I Keep My Persian Cat Cool in the Summer?
There are many procedures you can follow to cool the Persian cat in the summer. 
Give them a cool retreat. You can use a cardboard box for creating a cool & dark spot for it to retreat in hot weather, and keep the AC running. Make it drink plenty of fresh mineral water.
During hot weather, it should move around slowly and have less exercise. Groom it manually with a soft brush. Try to avoid car trips. Use some good quality sunscreen. There are some small fans available in the market to give cool air to your cat. Keep open your windows and curtains.  
Can Persian Cats Live in Hot Weather?
Persian cats prefer cool places. They get sick in the heat. Overheating may lead to heatstroke. since they cannot pant as effectively as dogs. Elderly & overweight cats should be kept cool in air-conditioned rooms.
This is also applicable for those with heart and lung diseases too. Follow a few guidelines to keep your cat safe during the hot summer season.
What Temperature Is Too Hot for Persian Cat?
Like humans, cats don't like hot weather. Especially Persian cats are more sensitive to heat. 
The average temperature for cats is between 99.5 to 102.5 degrees Fahrenheit. Above this temperature may put the pet in the range to suffer heatstroke.
The cat's temperature should never reach 105 and more. We know that the level of heatstroke could prove fatal.
Do Persian Cats Need to Be Shaved in Summer?
According to the law of evolution, every species evolves according to its environment. That is why cats don't need to be shaved to keep them cool in the Summer. Cats are properly well-adapted for regulating their own body temperatures.
They get no benefit from being shaved in the Summer season. Like dogs, cat fur gives insulation from extreme heat & cold weather.
His professional interests include humane education, ethics, small animal behavior, and veterinary. As a pet lover from school life, having grown up with two cats and a dog. If he isn't spending time with his friends and family, Justin enjoys traveling. Learn more about Justin here.