Welcome to Catvia! Cat blog. Definitely, this blog is for Cats and Kittens Lovers. Here we discuss all about cats. This site is an extensive resource for taking care of your pets!
Our small but dedicated team of writers, editors, vets, and animal specialists continue doing hard work for providing helpful, informative, and actionable content.
As our vision begins to expand and our mission continues to move forward. We want to be your go-to resource for cat grooming, training, and managing cat behavior.
We're dedicated to helping you find the right advice and the best products for keeping your cats happy, healthy, and full of joy!
MEET OUR TEAM
My name is Lizzy Patrick and I am the owner and writer of The Catvia Blog. I started this blog because I am a huge cat lover and wanted to share my love of all things feline with the world.
I have two cats of my own, Jasper and Muffy, who are the stars of my blog. I write about everything from cat care and health to fun cat toys and products. I also love to share cute photos and videos of my cats (and other people's cats) on the blog.
If you're a cat lover like me, then I hope you'll enjoy reading my blog!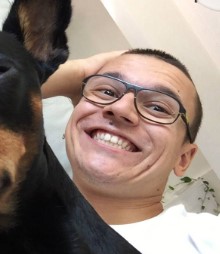 His professional interests include humane education, ethics, small animal behavior, and veterinary. As a pet lover from school life, having grown up with two cats and a dog. If he isn't spending time with his friends and family, Justin enjoys traveling.

Dr. John Morris, DVM
Writer and Doctor of Veterinary Medicine
Dr. John Morris, DVM is a Doctor of Veterinary Medicine who has seven years of experience in feline medicine, dermatology, and behavior. He also enjoys volunteering at a local NGO that supports literacy programs for children and adults. In his free time, he enjoys fostering kittens, traveling, vegan cooking, hiking, and biking.